The head of the committee overseeing the merger of Eftpos, BPay and the NPP is confident the proposed tie-up will get the green light from the competition regulator, despite ongoing concerns about it creating a payments monopoly.
The three-way merger would see Australia's main payments railways combined under one entity, covering almost all aspects of payments in Australia, including transfers, point of sale and bill payment. Eftpos, BPAY and the NPP are all owned by the major banks, Coles and Woolworths are investors in Eftpos, and the Reserve Bank is a shareholder in the NPP.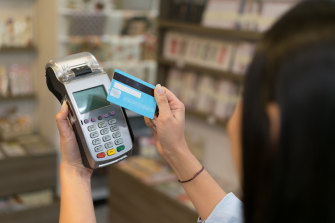 A range of industry groups and organisations have criticised the merger for creating a monopoly, which could end up pushing up costs for small businesses and retailers.
However, Robert Milliner, the chair of the Australian Payments Council which is overseeing the amalgamation, told The Age and The Sydney Morning Herald it was important to "stand back" and assess the potential benefits of the merger as a whole.
"If we stand back and look at what is being proposed here, there are a number of very substantial improvements on the status quo," he said.
Loading
"There actually are a number of benefits here, and that's what we should be supporting. Because all the other major competitors such as international card schemes and the tech companies are not standing still, they're going full pelt and they're using very big balance sheets."
Mr Milliner and the organisations argue the merger is necessary to better coordinate their efforts in order to present a competitive alternative to the likes of Mastercard, Visa and Apple Pay, whose annual revenues dwarf that of the three payment organisations.
Lance Blockley, an independent payments expert appointed by the organisations to investigate the merits of the merger, told The Age and The Sydney Morning Herald that Eftpos could "die" within 10 years if the amalgamation did not go ahead.